AI-Fueled RPA Management: ChoiceWORX Partners With Automation Anywhere 
ChoiceWORX announced that it has joined the Automation Anywhere Technology Alliance Program (TAP) to help customers achieve end-to-end intelligent automation in their RPA initiatives. Through its Technology Alliance Program, Automation Anywhere collaborates with tech innovators in the market, enabling enterprises to optimise their RPA investments. ChoiceWORX's Robotinuum is an AI-powered solution that automates bot management […]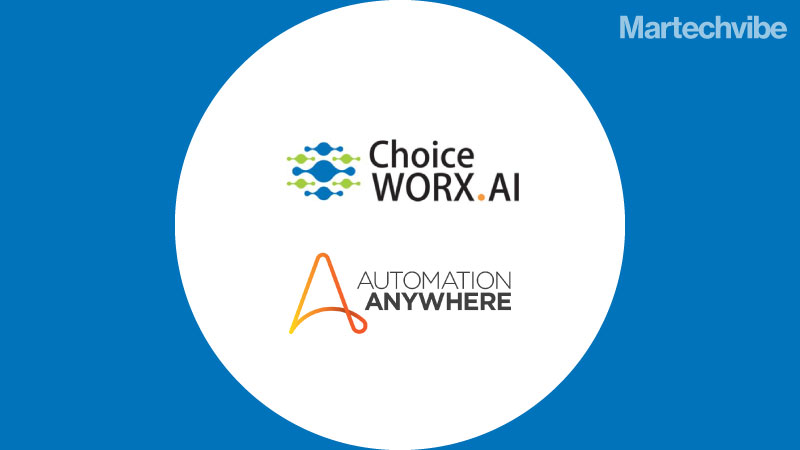 ChoiceWORX announced that it has joined the Automation Anywhere Technology Alliance Program (TAP) to help customers achieve end-to-end intelligent automation in their RPA initiatives.
Through its Technology Alliance Program, Automation Anywhere collaborates with tech innovators in the market, enabling enterprises to optimise their RPA investments. ChoiceWORX's Robotinuum is an AI-powered solution that automates bot management and makes production support easier and more cost-effective, allowing Automation Anywhere clients to scale more efficiently.
This innovative solution provides an intelligent layer of oversight that monitors and manages RPA using digital labour, fixes bots without human intervention, and improves bot reliability and productivity.
According to Casale, many businesses have been under pressure in the past year to automate and scale technology innovation across their enterprises. "Together with Automation Anywhere, ChoiceWORX will be able to help more organisations boost the performance and business value of their digital infrastructures using advanced automation technologies like Robotinuum," said Casale.